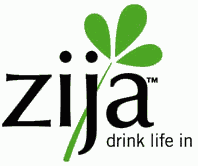 Zija International (www.drinklifein.com) was founded by Ken Brailsford, one of  the Grandfathers of direct sales. Zija is a  completely vertically integrated company from the farm to the end consumer. The company was born as a result of a one hour documentary that aired on Discovery Channel about the botanical known as Moringa Oleifera, the most nutrient complete,  nutrient dense botanical. This single tree provides more for human health than any other tree, plant, fruit, vegetable or herb. Zija was the first to market Moringa based products which are a category creator. The estimated revenue of the company was $125 million (2012).
Products
The products of Zija are divided under 4 categories namely, Weight Management System, Liquid Nutritionals, Energy and Performance, Skin Care. Few of the top products have been discussed below:
Premium Tea

: Zija's Premium Tea is a blend of eastern and western herbs that aid in digestive cleansing, acts as a natural laxative and diuretic and eliminates toxins released from fat cells during weight loss. The tea is a combination of Moringa with other natural ingredients such as Senna Leaf, Buckthorn Frang Bark, Peppermint Leaf, Stevia Leaf, Uva Ursi Leaf, Orange Peel, Rosehips fruit, Althea (Marshmallow) Root and Chamomile Flower. The premium tea is a part of the complete Weight Management System that includes several other products such as XMam, XMpm, SmartMix and XM+ Mix.

XM+

: Zija's XM+ is an energy mix of Moringa, with natural ingredients like Green Tea, Desert Tea and Ginseng. The XM+ delivers sustainable energy without harmful stimulants, artificial ingredients, flavors, preservatives, stabilizers and sweeteners that are usually present in energy drinks. XM+ Energy Mix combines the same dosage and potency of Moringa found in Zija SmartMix (discussed later) with their proprietary blend of plant-based natural Caffeine, natural Desert Tea, natural Green Tea, Fruit Pectin, naturally occurring Trimethglycine (TMG), Ginseng, natural Allium satvium and all-natural flavors.


XM3

: Zija's XM3 Drink combines Moringa nutrition, natural energy and appetite control in the form of a beverage. XM3 promotes a lean body through appetite suppression, thermogenesis and weight control. Other natural ingredients of the product include:

i) Natural Green Tea: for weight loss and improved brain circulatory function
ii) Ginseng: for weight control and metabolic energy without harmful side effects
iii) Natural Caffeine: a safe central nervous system stimulant.
iv) Natural Desert Tea: increases cardiovascular capacity and improves oxygenation and circulation for improved metabolic energy and immunity.

The product works the same way as XM+ Energy Mix and has almost the same ingredients as the mix. The only difference is that XM+ is in powder form, while the XM3 is a ready to drink beverage.

Fit Pack

: The Zija's FitPack is a combination of several fitness products of the
company. Fit Pack is believed to be to a complete fitness package for all. The pack includes the following products:1) 4 SuperMix Sachets
2) 4 XM+ Sachets
3) 2 XMam Trial Packets (8 caps)
4) 2 XMpm Trial Packets (8 caps)
5) 2 Bags of Premium Tea
6) 1 SuperMix Pocket Guide
7) 1 XM+ Pocket Guide
8) 1 XMam Pocket Guide
9) 1 XMpm Pocket Guide
10) 1 Premium tea Pocket Guide
Super Mix

: Zija's SuperMix is packed with Moringa, which gives a boost of 90+ verifiable, cell-ready vitamins, minerals, vital proteins, antioxidants, omega oils, and other benefits. The product helps support normal blood glucose levels, promotes healthy digestions, nourishes immune system, provides anti-aging benefits, delivers anti-inflammatory support, heights mental clarity, promotes healthy circulation and increases energy.
Weight Loss
The Weight Management System constitutes of various products that focus on balance and energy, including healthy eating, consistent exercise and restful sleep. Following are the products that help in weight loss:
1. PRIME 90
2. Xmam
3. XMpm
4. SmartMix
5. SuperMix
6. XM+ Energy Mix
7. Premium Tea.
Reviews
Customers who used Zija's SmartMix first thing in the morning found that it helps control appetite, helps control blood pressure and relieves pain in muscles and joints. Customers were pleased with the weight loss and other natural benefits that came along with the use of these products. The products serve their purpose well. However, there were few who disagreed and felt that the effects were very minimal for the price that they pay for the products.

Social Media
Zija International has its profile up on 2 social media websites, namely Facebook (18,407 Likes) and Twitter (1,881 followers):