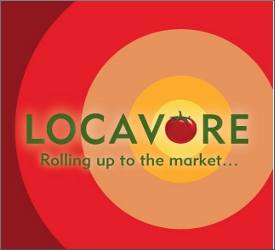 With poorly performing economies as  well as a call for organic foods running merry races around the world, it comes as no surprise that more people want  to eat and buy local. However, it can be costly for low-income local producers to advertise their produce in traditional marketing channels. It can also be  costly for consumers to look for these local producers and search them out manually. There are apps online that can help with this search, and one of them is locavore. But is it effective and updated?

Overview
In general, the Locavore app helps users find in-season food that is available locally. This might be at a local cafe, grocery store, or farmer's market, and the app provides information about and directions to these locations. Locavore is available for free on both the iPhone and Android phones. Locavore also enables local producers and farmers to market their goods without having to spend more on the traditional media channels.
How It Works
Locavore provides information on what fruits and vegetables are in season, as these fruits and vegetables are at their most nutritious and flavorful. Locavore will then provide information on where to buy these fruits and vegetables, say, at a local farmer's market or a grocery store. This should allow users to be able to get their produce easily, without having to go to a supermarket or large chain grocery store, which will often obtain their fruits and vegetables from farms from far away. Data in Locavore is both researched and crowd-sourced. People can add more information as they find out about farmers markets in their area, and this data is uploaded to the Locavore servers.

Company
Locavore is developed by Hevva Corp, which is based out of Madison, Wisconsin, USA. Locavore works regularly with foundations and groups, including Local Dirt, to provide web and app-based information on local produce.

Blog
Locavore has an official website at getlocavore.com. However, the website has been having several problems lately and does not load. The blog, which should be available on the website, provides information on updates to the app. The domain is registered through Heather Hilleren, via GoDaddy.com.

Reviews
Locavore has recently been updated with more information on fruits and vegetables, as well as more locations to choose from. The previous version enjoyed popularity among users, who liked how it was able to locate many farmers markets that they did not even know about. However, following its latest update, users complained that the app could no longer connect via GPS, and was not able to give accurate information on where farmers markets were located. Others complained about how slow the app was, and how it had limited scope, so that some users got no information on what was available in their area. Some reviewers, however, have showered the app with glowing praise recently, so that reviews tend to be extremely bad or extremely good.

Social
The Locavore app has its own Twitter page which has over 1500 followers. There are also Facebook pages devoted to Locavores around the world, but these are not directly related to the Locavore app.